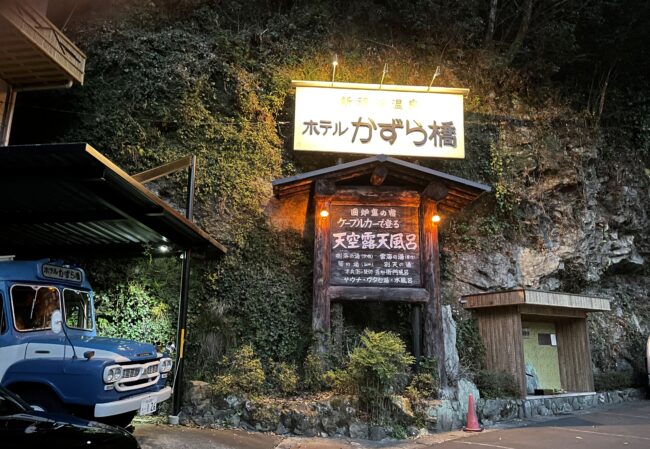 Iya Valley is located in Tsurugisan Quasi-National Park in Nishi-Awa, Tokushima Prefecture, Shikoku. A long time ago, it is said that the Heike clan lived in hiding, so it is an unexplored region called "Thousand Year Hide and Seek". "Kazura Bridge", which is said to have been hung with plants that can be separated at any time to escape from the pursuit, is a point where you can enjoy a superb view and thrill.
In addition, the heartwarming inn that you want to visit while gazing at the unexplored scenery, such as Manneken Pis on the cliff, which is the symbol of Iya Valley, which was selected as Michelin Green, and "Hinoji" in the V-shaped valley, is called "Hotel Kazurabashi".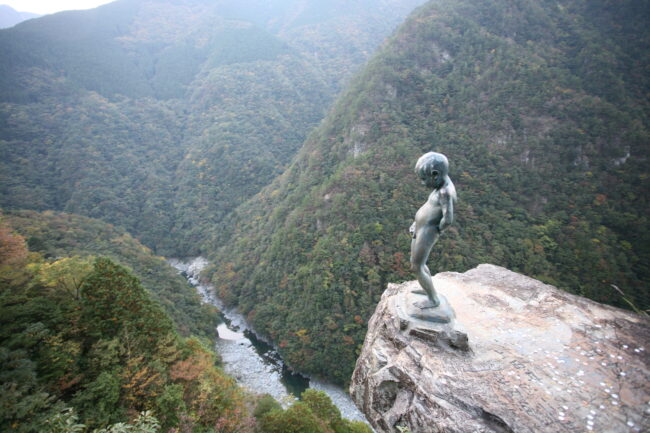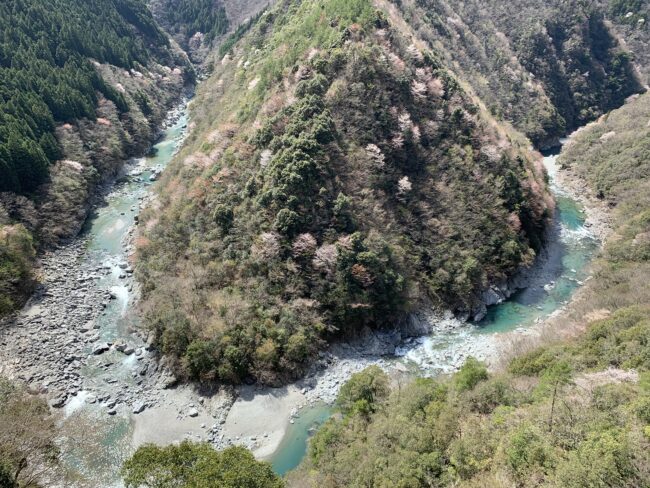 The quaint hotel, located in a superb view, begins with the gentle hospitality of the staff, delicious local cuisine that you can enjoy at the hearth, and the hotel's proud "sky open-air bath" that you can climb from the hotel by cable car.
One day is not enough, If you want to stay for a long time and stay away from the hustle and bustle of the city, or want to keep counting the stars in the open-air bath in the sky at night, this in prepared a biker's plan only for those who sees the International Touring Club.
The landmark of the hotel that you can reach by riding the valley is the famous bonnet bus that drifts nostalgic.
This bonnet bus makes an engine sound that resonates with our hearts and is very useful for customer transportation and optional tours.
Enjoy the ride during your stay.
★★★A must-see! Enjoy the fantastic view of about 30 minutes only for guests staying at the illuminated night Kazura Bridge tour.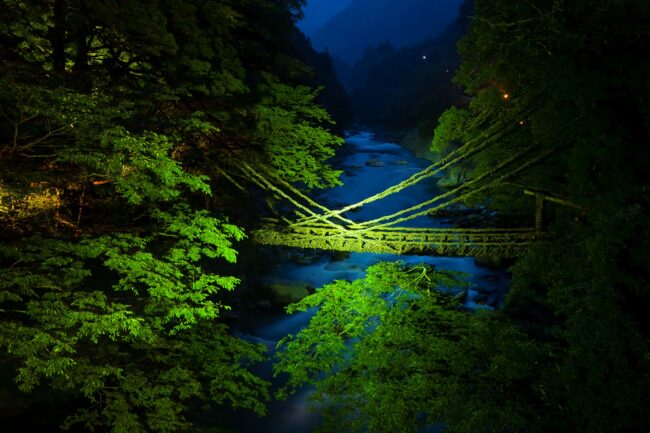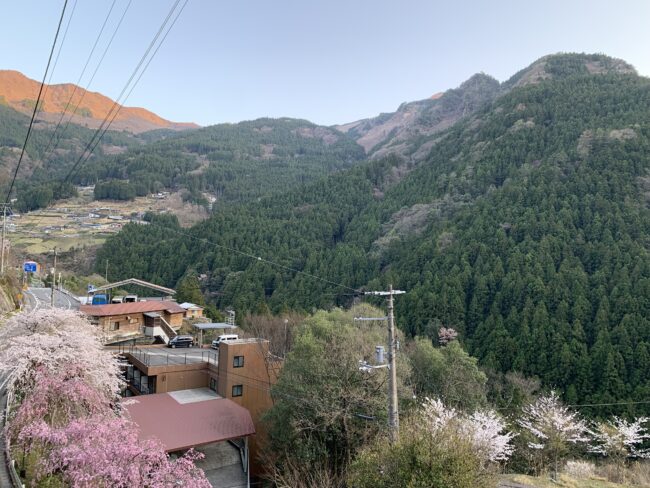 I.T.C chose the overwhelming course of Oboke Gorge and Iya Gorge from Shikoku Karst-UFO line to a spectacular winding along the Yoshino River.
Each person has a touring route. Please enjoy searching for routes from all over the world.
Although it is a superb view to the front of the hotel, you can take a safe road even on a large motorcycle, and since it is an unexplored region, there is also a route of a rough road!
It is said that customers from overseas have also visited on Harley as a group.
You can store your bike in the covered parking lot (limited number). The owner also said that you can use the bonnet bus parking lot too!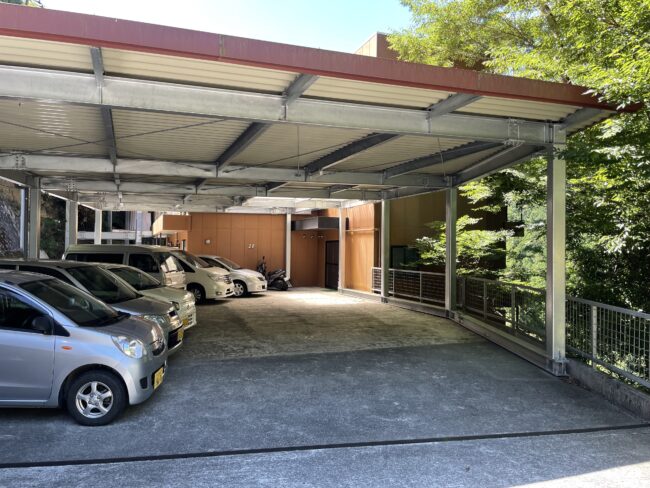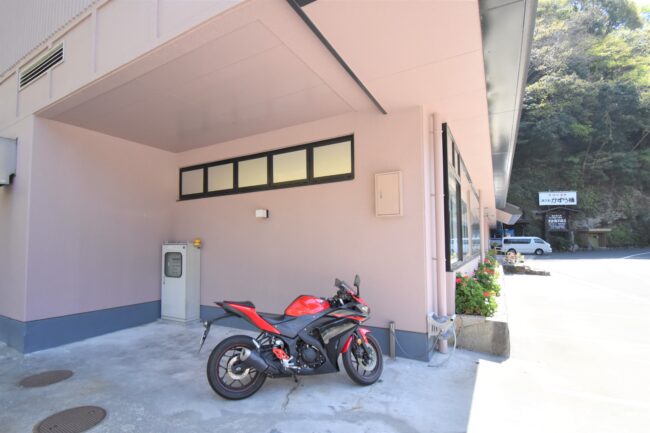 The International Touring Club special plan includes a one-person plan (no room specified) that is great for solo touring groups.
If you make a reservation from the International Touring Club
you will get 5% off the biker's plan privilege points (applicable when the reservation is completed), and bike cleaning set (wet cloth and microfiber cloth).
You can only make a reservation for the biker's plan from this site!
Click the Make a reservation button on this page!
[Password is itc1234]
It will direct you to the hotel site for reservation. Since it is in the hotel official site, reservations and payments are safe!
Stay at "Hotel Kazurabashi" and experience the * Nishi Awa area certified as [Globally Important Agricultural Heritage (GIAHS)].
Check out for experience optional tours to and from the hotel available on the hotel official website. You can also make a reservation.
You can go touring throughout the four seasons in Tokushima Prefecture, Shikoku.
Did you know that, all the bikers? It might feel far away from Kanto, but a different experience is waiting for bikers.
Whether you are far or near, you can take a rest after touring and enjoy an experience different from everyday life.
Why don't you make wonderful memories at "Yumoto Shin-Iya Onsen Hotel Kazurabashi" with your motorcycle?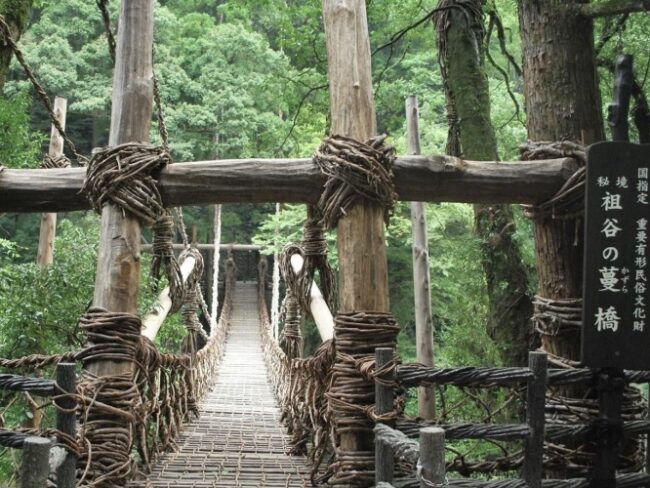 ★★★Click here for the official YouTube of "Hotel Kazurabashi" … Click
★Because it is a direct access from the International Touring Club directly to hotel reservation system, it is safe to make reservations and payments!
This is a secret plan only for riders. When you access the reservation screen directly from the make a reservation butoon on this page, enter the password [itc1234], select the room type, and then proceed to the reservation date and number of people.
Once a plan page other than biker's plan is displayed, you will have to go from the International Touring Club site to the hotel site again because it is a secret plan.