This is a secret plan only for riders.
You cannot make a reservation by phone. Access the reservation screen directly from Make a reservation button on this page and enter the password [itc9333]. After selecting the room type, proceed with the dates and number of visitors.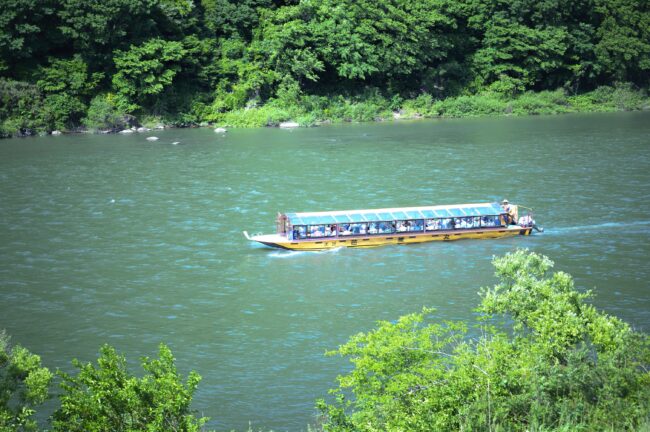 It is reccommended to spend a relaxing time at this inn with a mature-feel and a river view in all rooms standing on the banks of the Mogami River.
Riding is the real pleasure of a touring trip, but once in a while, why not take your inn as your destination and quietly heal your mind and body?

With your spouse, family, friends …, spend quality time with your loved ones.
A panoramic view of the four seasons of the Mogami River from all the bathtubs in the large communal bath and open-air bath.
The rooms have a sophisticated Japanese modern design and are a relaxing space to heal your daily fatigue.
Do nothing, just watch the flow of the river and spend time … it is a luxurious time.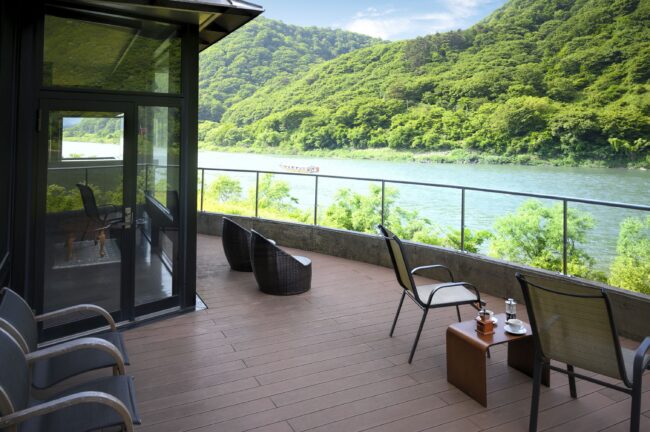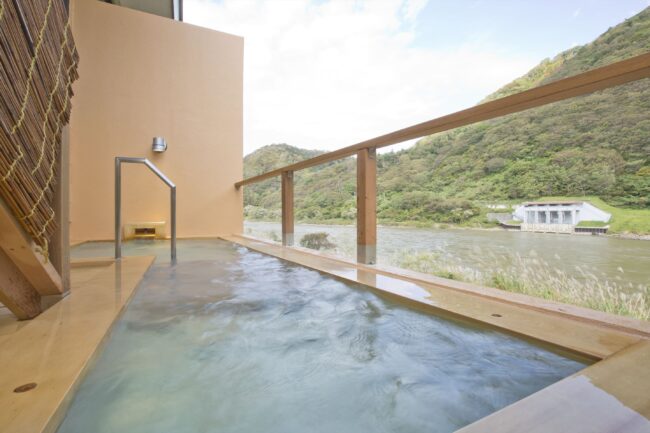 The International Touring Club special plan includes a one-person plan (no room specified) that is great for solo touring groups.
The meal is an exquisite dish that makes use of the shabu-shabu of Yamagata's Mogami rice daughter pork and seasonal ingredients.
Not to mention the compatibility with local sake.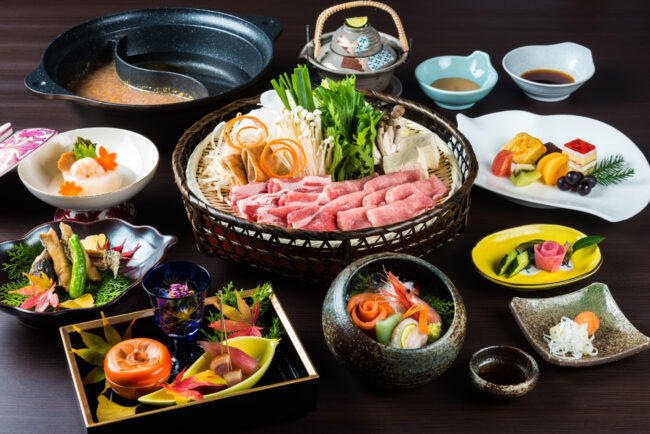 Breakfast is carefully served one by one. You can also watch the morning of the Mogami River.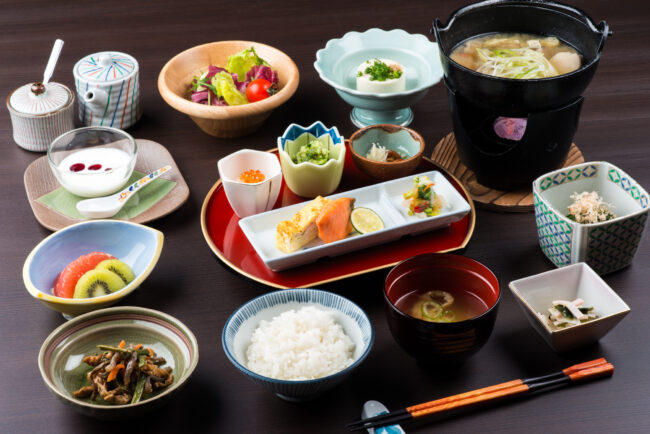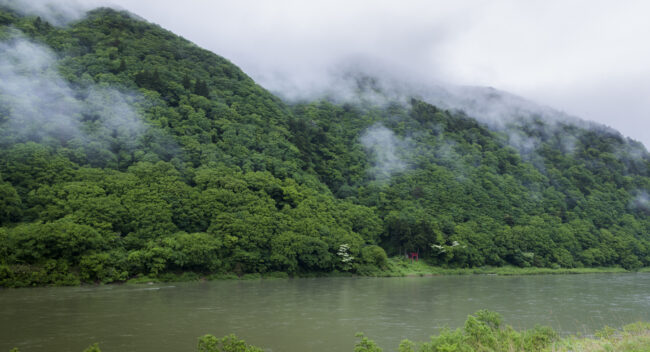 After breakfast, why don't you start touring a little slower than usual?
It is a touring inn for adults that will enrich your heart.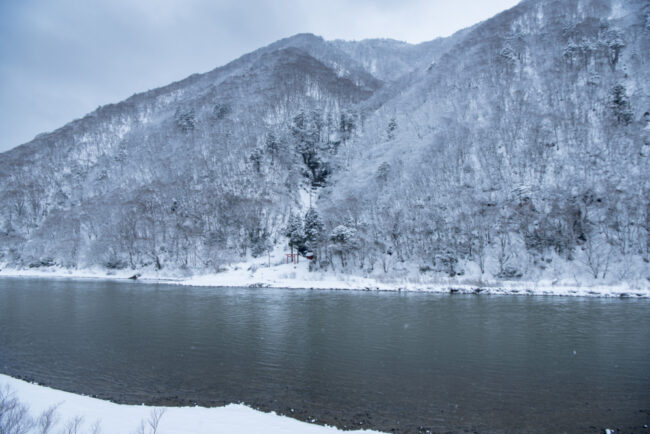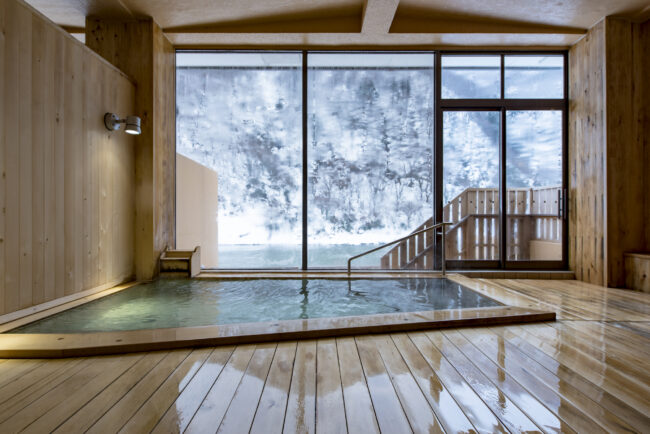 Mogami River in winter scenery.
You can also enjoy different colors depending on the season
This is definitely a must-repeat place.
★[When you make a reservation after checking the International Touring Club, you get 10% off of the standard plan.
One drink including alcohol iis free at dinner too!
Because the International Touring Club directly accesses the official hotel reservation system, it is safe to make reservations and payments.
This plan is a secret plan only for riders. If you access the reservation screen directly from this Make a reservation button on this page, enter the password [itc9333], select the room type, and then proceed to the reservation date and number of people.
Since it is a secret plan, if a plan screen other than the biker's plan is displayed, you might have to proceed to the hotel reservation screen from the site of the International Touring Club again.